Atmosphere Butterfly Open 2017
On July 8-10, 2560, past.
At gymnasium 4, Thammasat University (Rangsit Center)
The atmosphere is full of athletes and spectators.
Within the event there will be an event booth. Butterfly Sale Boots And the photo booths.
We also have a lot of food truck to service everyone came in our event
Great prizes at this event are remarkable
The 1st championship included the use of blade and rubber on both sides of the butterfly brand.
All matches they will Have a  trip Visiting factories in Japan !!!
Dojo, the dream city of many ping pong people.
More than anyone else, Butterfly. Japan
Open the factory to the champion coming from us. Visit only !!
This event is filled with fun and smiles of those who came to the event.
On behalf of Butterfly (Thailand), thank you all. Interested in this competition.
Then next year see you again.
Hey!!!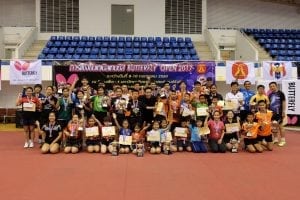 Hey!!!

Congratulations to the champion who will go to Japan!!!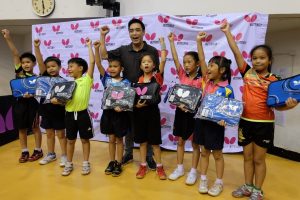 Mini league 8 yearss old,10 years old said hey!!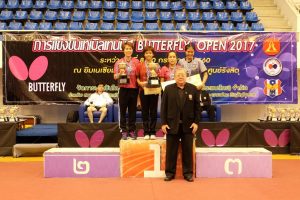 Awarded by the Association President of Thailand Table tennis
Nong Kha nom pang the winner